Raves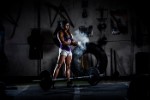 IFBB Pro Erica Blockman
Tracy is by far my favorite photographer to work with. She reads people very well, pushes you out of your box but not out of your comfort zone. Her ability to showcase a variety of looks in one photoshoot is beyond amazing. Biggest issue I have with her is choosing a picture that I like... because I usually want ALL OF them LOL! Always excited to shoot with Tracy!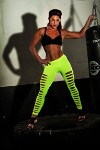 IFBB Pro Angel Starr
Absolutely awesome photographer! It was a real pleasure to work with her. She is very professional as well as fun! I look forward to many more shoots!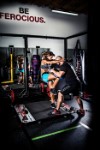 Francesca Lauren Ifbb Pro
I absolutely love shooting with Tracy, as she made my experience a fun & comfortable one! I certainly recommend her work, not only is she attentive to detail but captures photo's with a Classy Soft & Sexy appeal. Thank you Tracy, I look forward to my future shoots with you! :)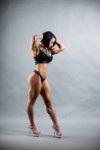 Yamila R
Working with Tracy was one of the most fun, entertaining and awesome photoshoots that I have ever done! Her passion about her job and capturing the best images is what makes Tracy so special and unique. Tracy is awesome, words can't describe how cool she is as a photographer, friend and as a person! I'm truly lucky to had the chance to work with her and I look forward to many more shoots in the near future!!!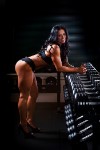 Kylie J
Such an amazing photographer and so easy to work with! She's flexible and can fit anytime into her schedule! I absolutely loved doing my very first shoot with her because she made me feel so comfortable and had great ideas for poses! Can't wait to do many more in the future!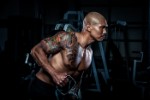 Ro
Tracy from TLC is very professional and does awesome work. It was my first photo shoot and she made me feel comfortable. I highly recommend her...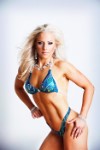 Stacey S
Tracy is such an inspirational photographer. We worked together for weeks putting ideas together for the perfect shoot. She exceeded all of my expectations and the photos turned out amazing. Thank you for making the experience so special.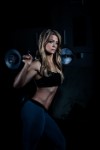 Meg M
Wow!!! What a great experience! Tracy is a fabulous creative soul. She really brings out your inner diva. My expections were blown out of the water by her love for her art and her love of the athletes she photographs. Everyone has several facets to there personality and she brings them out in the most amazing ways. I feel like after my shoot I had a new confidence to hit the stage and believe in all my hard work. 5 star lady....10/10!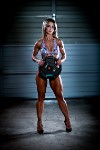 Carmen O
Tracy is amazing!!!!! Not only does her work speak for it's self (check out her pics)- she is patient, kind, and extremely knowledgeable about her craft. I would highly recommend her for your next photo shoot!!!!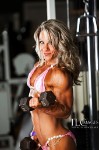 Melody O
What a grand experience! She is such a creative photographer! She captures the best shots and helps you to feel special and beautiful and really makes you just feel at ease. I will definitely be working with her again in the near future. Tracy is also very lovable and is easy to develop a friendship with. I have never seen myself in such a beautiful light. She has helped to inspire confidence in myself and for that I will forever be grateful!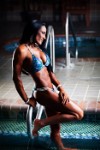 Meghan C
Are you searching for an exceptional person and photographer? You have found her - Tracy Coggin with Physique & Glamour Photography/TLC images! I was invited by Francesca Lauren IFBB Pro to model in a soft/classy photoshoot and loved it! My experience included MUAH provided by Jayson and Evelyn Mitchell, wardrobe of my own and Tracy's, review of sample photos and music to create ideas/mood and a shoot full of simplicity, fun and ease. I was so happy with my experience and photos, I hired Tracy to photograph me right after I got off stage at a bikini competition. Again, a great experience! Tracy is professional, friendly, honest, skillful and communicates so well; truly setting her apart from others. Thank you Tracy! I look forward to our next shoot and highly recommend you to anyone looking to hire an exceptional photographer to capture their moment/s. ~ Meghan Preston-Creech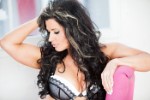 LeAnn C
Tracy is an Amazing photographer. She totally made me feel relaxed and Beautiful, and never feeling rushed during my shoot, She is Very Proffesional and Sweet with positive Happy Energy. Thankyou Tracy for the oppurtunity to have your talent be shown through my images.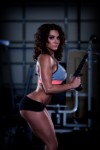 Tiffany B
I had never had a photoshoot before and Tracy made me feel very comfortable instantly. I was really nervous and she knew how to help me pose to capture my best features. I definitely recommend Tracy. She is very talented and I had fun working with her . I will be using her again in the near future.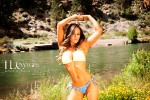 Evelyn M
Working with Tracy was so much fun! Her vision though the lens will pull all the beauty from your pics with the shots she captures. She is super talented and quick to edit and deliver the final product. I always look forwArd to shooting with her. :)